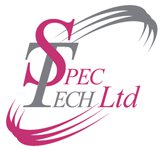 Official Pasternack
Distributor for
UK and Ireland
The Industry's Broadest Selection of In-Stock RF & Microwave
Components and Cable Assemblies
Since 1972, Pasternack Enterprises, Inc. has held the reputation of being an industry leading ISO 9001:2008 manufacturer and global supplier of RF and microwave products. We maintain inventory of more than 35,000 products that are always available and in-stock which gives you access to products ranging from the rare, hard-to-find specials to the broadest array of industry standards.
Pasternack continues its mission to provide the users of RF and Microwave components and assemblies the broadest and deepest selection of products available for same-day shipment worldwide.
For local customer service and
technical support, please contact
SpecTech Ltd.
directly at (44) 0 1420 544789
or email sales@spectechlimited.com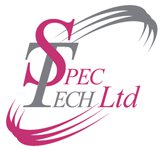 SPECTECH LIMITED
98 MEDSTEAD ROAD BEECH
HAMPSHIRE GU34 4AE, ENGLAND
TEL: (44) 01420 544789
FAX: (44) 01420 544788
© Pasternack Enterprises, Inc. 1999-2018